Times are hard and most people are finding ways to cut costs while still living a quality life. One of the most important things you need in today's highly mobile world is an affordable way to get around. While owning a car comes with its own advantages, you will concur that the cost of maintaining a car in the modern economic times can be a hurdle. In some situations, you might be staying in a new city for several months before moving on and in such a case, buying a new vehicle does not make a lot of financial sense. This is where an executive taxi comes in handy.
There are many reasons you might find this mode of travel more convenient than having your own car. Even with the financial capacity to buy a new ride, there might be no parking space at your residence or place of work. This will add to the total cost of owning a vehicle. Other situations like health complications may also prevent you from driving yourself around. This should not worry you much because with executive transportation from a reliable service in your city, you will enjoy a more comfortable means of transport.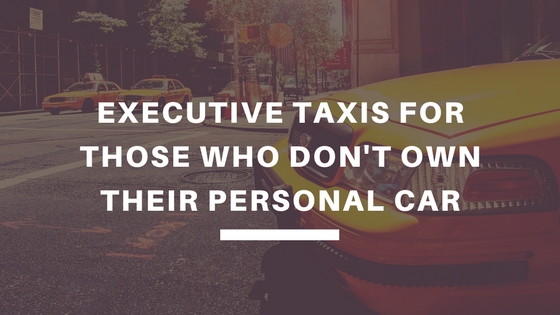 To appreciate why you should start using these cab services, you just need to distinguish between them and ordinary taxis that are present at every corner in your neighborhood. Take a look at some of these distinctions:
Traveling in style: You have a chance to enjoy high-end luxurious rides that are fully decked with modern facilities and prestigious finishing such as leather seats and safety features.
Professional chauffeurs: You travel like royalty with a chauffeur who is always at your service. These uniformed drivers are highly trained in road use, safety and customer service to ensure you are fully comfortable.
Convenience: No more waiting for a car by the roadside because with pre-booking services, your driver will be at your door waiting at the appointed time.
Greet and meet service: If you have guests coming into town, you can hire executive taxi services to provide them with comfortable service and make a good impression.
When planning for transportation around your city, it is important to consider the actual cost of owning a car against hiring a high-quality cab. There are many companies that are providing Executive Taxi Services in the Toronto area, but GTA Cab stands head & shoulders above the rest. Call 416-482-0000 or book online at https://www.gtacab.ca/.