Traveling to the Greater Toronto Area (GTA) anytime soon and you are wondering how to get around? Maybe you are a resident around here and you would like to find an efficient way to travel? A taxi service in Brampton is one of the best ground transportation methods. A professional taxi company in the city such as GTA Cab offers reliable, safe, convenient and flexible cab services. Whatever your destination, there will always be a car available to take you there.
Whether you are rushing to the airport or you want to head to a business meeting, your transportation needs will be covered.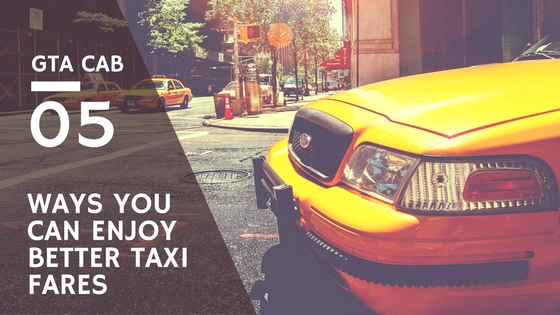 Like every regular traveler, you are obviously concerned about the cost, which can eat a big chunk into your expenses. Luckily, you can now save on cab travel through the following simple ways:
Search for a Cab from a Different Location: Booking a cab outside your office block means you are competing with many other commuters and the rates will be high. Walk further ahead and find cost-effective taxi services from there to save money.
Compare Fares: There are some good fare estimators to find the most affordable company in your area. Through these estimations, you are able to find the cheapest service to get to your destination.
Promo Codes: Use promotional codes that are provided to first time users. They save you money and you don't have to do anything more than clicking on the promo code link on the company's official website.
Share a Ride: This is the in-thing today and if you are confident about whoever might be in the car, go on and ask for a shared ride to split the cost. When traveling in a group, this is an even better way to save.
Leverage Referral Rewards: Get credit for referring other users to the transport firm. You can claim free rides using these credits or travel at discounted fares.
If you seriously wish to preserve some cash in a cab service, then you will find several ways to make sure that you save the right sum each time you employ a taxi. Contact https://www.gtacab.ca/ today or call at 416-482-0000.