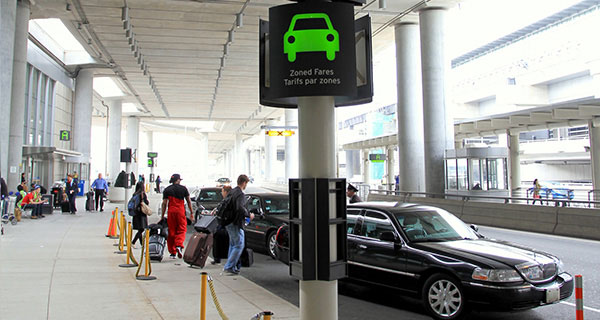 Specialty Vehicles for Your Travel Needs
At GTA Cab, we understand that travel isn't just about reaching your destination on time. It's about the journey itself. We're proud to be a cab company in Toronto capable of offering our customers the right transportation solution to guarantee that your journey is as enjoyable as possible. Whether you need lots of space, want a touch of luxury, or demand white glove service, we can help.
Our Fleet – Taxis, Limos and Specialty Vehicles
GTA Cab is happy to provide the right type of vehicle for your transportation and travel needs. Whether you're traveling solo or as part of a large group, our fleet contains the perfect option for your needs. Our cab company in Toronto can provide any of the following vehicle types to facilitate safe, comfortable, timely travel throughout the GTA
Sedan Taxi – Capable of seating four passengers comfortably, our sedan taxis offer large amounts of luggage space.
Sedan Vehicle – Like our taxis, our sedans are capable of offering seating for up to four passengers, and have even more luggage space.
Minivan Taxi – With room for up to six passengers and their luggage, this is an excellent option for small groups.
Extended Minivan – Our extended minivans offer more luggage capacity combined with seating for up to six passengers in comfort.
SUV – Travel in style with room for up to five passengers and spacious luggage storage.
Full-Size SUV – If you have a larger group, this option can seat up to seven people (limited storage space).
Shuttle Van – Capable of carrying up to 10 passengers and their luggage, this is an ideal option for medium sized groups.
Group Travel – If you have 14 or fewer passengers and nothing in the way of luggage, our group travel option is a good choice (no luggage).
Stretch Limousine – Our stretch limousines are capable of carrying from 6 to 10 passengers in luxury and style.
SUV Limousine – Looking for the ultimate in luxury transport? Our SUV limousines can carry 8 to 12 passengers in comfort.
Book your luxury car at an affordable rate with GTA Cab services.