Are you traveling to Toronto? If you are arriving at the airport, then you need to make sure you have a way of getting from there to your destination. Whether you are traveling on business with a large group or on your own, or you are coming into town for a vacation, having the right transportation awaiting you can make all the difference in the world. Fortunately, you have a great choice awaiting you with our services. We can serve all of your needs when it comes to getting around the area, and you can be sure our rates are more than reasonable.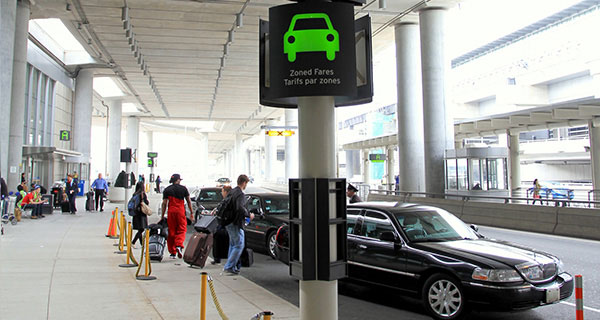 Our Toronto taxi services include a wide range of different types of vehicles, which can help to make your life much easier. All of the vehicles we have in service are safe and reliable. They are insured and licensed to operate in Ontario. How do you want to travel? If you want to get a regular cab, we've got those. If you are looking to arrive in style in a limousine and you love the idea of traveling in luxury, we have some fantastic limos that could be the perfect option for your needs.
Of course, if you are traveling with a large group, you need to have a larger vehicle to accommodate everyone. Maybe the sales team is coming into town for a conference. Maybe you are bringing in some family for a reunion. The possibilities are endless, and we understand your needs could vary. We have vehicles that can hold between four and fifteen passengers if you are traveling with a large number of people. We do everything from making your Toronto airport taxi experience as easy and comfortable as possible. No matter what you might need, we are ready to serve.