If you are travelling to or from Oakville, you might have to use Toronto Pearson International, Billy Bishop or John C. Munro Hamilton International Airports. One thing you have to consider to guarantee your trip turns out well is the Oakville taxi to airport you are going to use. Limo services offer a wide array of benefits including convenience, safe and affordable travel, comfort and peace of mind. You just have to book early and the taxi company will ensure you are in time for your flight.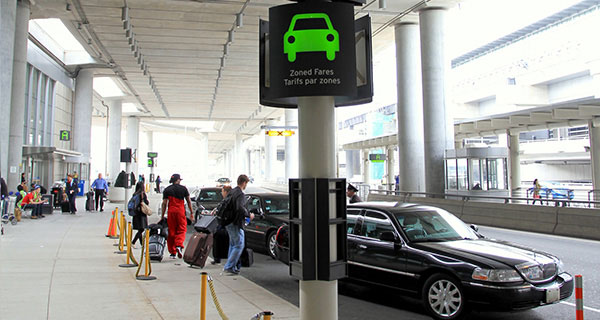 The choice of transfer service can make all the difference between a missed flight and a pleasant ride.  There are hundreds of companies offering these services and choosing the right one can be a tricky affair. This is more so if you are doing this for the first time. To find the best cab, consider the following factors:
Your Comfort Over Cost
The last thing you want is to get crammed into an old shuttle before a long flight. This is why you have to look for the best maintained vehicles with luxurious outfitting to provide a luxurious experience. Confirm the options available including limos, executive vans, and shuttles depending on the number of passengers. A good service will also help with baggage without penalties.
Convenience
Planning for a foreign trip is already a lot of work and the last thing you want is a limousine company that makes things harder for you. As such, look for a firm that offers convenient transportation solutions including meet-and-greet, parcel transport and online booking. All these services are meant to make life easier for you. You won't have to leave your house or office to book a ride. Better still, any changes will be communicated promptly through live alerts.
Professionalism
There are many services in the Greater Toronto Area (GTA), but if you are looking for a good experience, you have to look for a firm that delivers exquisite professionalism. GTA Cab is among the most established limo services in the area and boasts highly trained and experienced chauffeurs.
These professionals are at the core of their hat and glove services. It is important to look for courteous and uniformed drivers and if you need extra confidentiality, go for anonymous unmarked vehicles. In case of changes in your plans, a professional company will have no problem. Their flexibility makes them a good match for the modern traveller who is always on the go.
Reputation
When looking for the best airport shuttle service Oakville, you have to look at the reputation of the brand and their track record. There's a lot of information available online and it is easy to confirm whether a particular taxi company will deliver on its promises. Read online reviews and testimonials and get referrals from family and friends.
Across the Oakville, there are many taxi services for airport, however, GTA Cab is safe, secure and cost-effective. Compare our fares. To book your airport ride, contact us or call 416-482-0000